Margarita Machine Rentals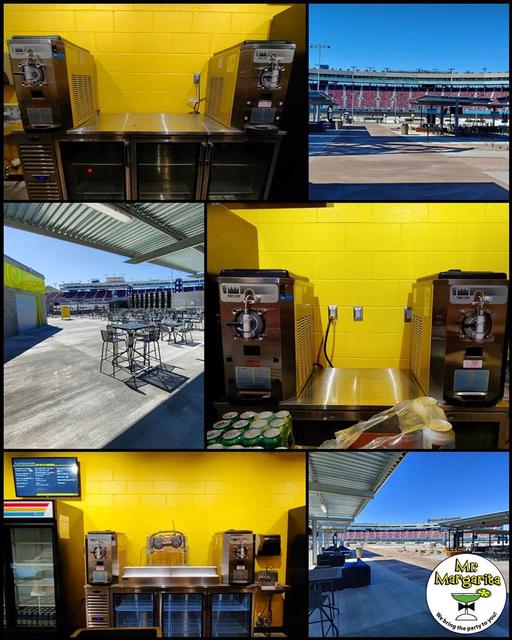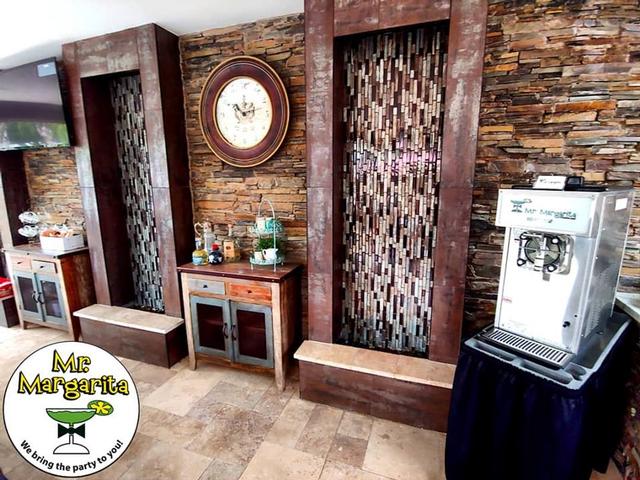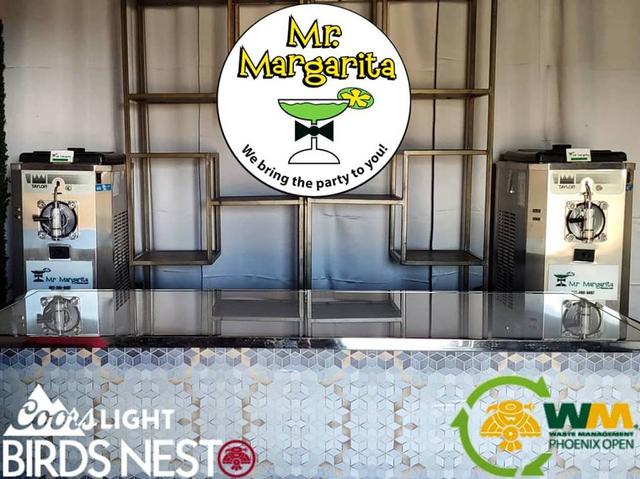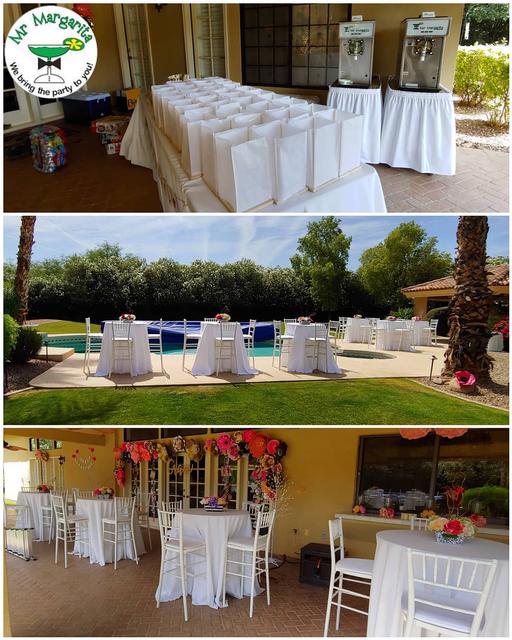 Single Margarita Machine $149.00
Two Margarita Machines $249.00
Want to enjoy your party?
Want great tasting Margaritas or Frozen Drinks?
Want your equipment to work???
Then you are at the right place....
Mr. Margarita is the Best Choice for frozen Margarita Machine Rentals!!!
See below for all the details.
*MR. MARGARITA*MACHINE RENTALS PHOENIX
QUALITY - DEPENDABILITY - SERVICE
The ONLY CHOICE for MARGARITA & DAIQUIRI MACHINE RENTALS, Frozen Drink Machine Rentals, Party Rentals and Wedding Rentals, ALWAYS HAS BEEN - ALWAYS WILL BE!
Some companies are renting out plastic "granita machines" as an "upgrade" and calling them "margarita machines" *Phoenix* beware!!! These machines can take up to 3 hours to freeze per batch. They have a difficult time to keep up when the weather is hotter than 80 degrees, and for parties greater than 10 to 15 people.
THIS IS WHAT YOU GET WHEN YOU RENT A COMPETITORS PRODUCT

2-3 HOUR FREEZE TIME
FOR EACH REFILL --- NOT GOOD!!!
THIS IS WHAT YOU GET FROM MR. MARGARITA
These machines freeze quickly, summer heat will cause machine to have a longer freeze time.
Just What you need for Your Party
SINGLE MACHINE

TWO MACHINES

$149

(plus tax )

Price may vary during May, call for details

$249

(plus tax)

Price may vary during May, call for details

Anthem**, Ahwatukee, Apache Junction**, Avondale, Buckeye, Chandler, El Mirage, Fountain Hills, Gilbert, Glendale, Goodyear, Laveen, Litchfield Park, Mesa, Paradise Valley, Peoria, Phoenix, Queen Creek**, Scottsdale**, Sun City, Sun City West, Surprise, Tempe, Tolleson. *If your city isn't listed here - give us a call for further details. **Some restrictions apply.

you will also get free of charge:

WE ALWAYS LEAVE EXTRA MIXES AT NO CHARGE UNLESS USED!!!
FREE GOODIES WITH YOUR FROZEN DRINK RENTAL!!!

FREE CUPS AND STRAWS

FREE SETUP

FREE CART USE

FREE EXTENSION CORD USAGE

FREE BUCKET USE

FREE CLEAN UP

1 FREE MR. MARGARITA MIX

MAKES APPROXIMATELY 5 GALLONS WITH YOUR ALCOHOL AND WATER. ( 65 -10OZ CUPS) and APPROX. 4 GALLONS W/O ALCOHOL (55 - 10oz CUPS)

FREE PHONE SUPPORT

FREE DELIVERY TO MOST VALLEY LOCATIONS: We will have a delivery fee during peak season.

FREE MARGARITA SALT

CUSTOMER PROVIDES:

Power Source - machine requires dedicated 20 amp circuit

3 1/2 Gallons of water per mix

Liquor - if desired (approx. 2.5 - 3 liters per batch)

People for the Party!

Must have liquor and water available at the time of delivery so we are able to make the first batch for you!

EXTRA SERVICES AVAILABLE:

Additional Mix $22.00 (tax included)

Extra Salt $5

Extra cups $5 per 50

Same day pickup may apply $35 - $50 (ask for details)

Call out for extra mix $50

Our PHOENIX Margarita Machines are COMMERCIAL GRADE, STAINLESS STEEL AND ARE BUILT FOR RENTALS and the HOT ARIZONA HEAT!
Margaritas Don't Get any Easier than this!
| | | | |
| --- | --- | --- | --- |
| | | NO BARTENDER REQUIRED | |
| | | NO ICE IS NEEDED | |
| | | NO CO2 CARTRIDGES REQUIRED | |
| | | NO NOISY BLENDERS | |
| | | NO MESS | |
| | | NO BAD ATTITUDE | |

MACHINE RENTALS THAT MR. MARGARITA RECOMMENDS FOR YOUR FESTIVITIES

0 -> 50 Guests

1 Margarita Machine

1 to 3 mixes

50 -> 100 Guest

1 Margarita Machine

2 to 5 mixes

100 -> 150 Guests

2 Margarita Machines

4 to 6 mixes

150 -> 200 Guests

2 or 3 Margarita Machines

6 to 10 mixes

200 or More?

Let's Talk - I just might show up!

THESE RECOMMENDATIONS ARE BASED ON OTHER DRINKS AVAILABLE
(SUCH AS BEER ,WINE, COLD DRINKS)
INCLUDING INLAWS, KIDS AND YEARS OF EXPERIENCE!!!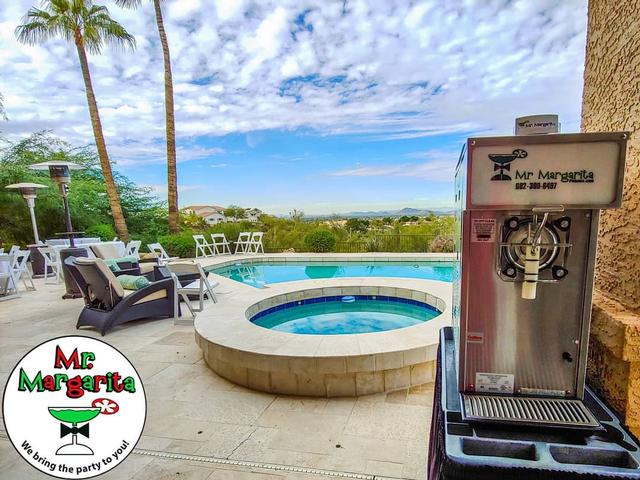 Contact Us for all your Party Rental Needs
CALL 602-300-6497

Your name, a few details, and a credit card number are required. All customer information is 100% confidential. Reserve as early as possible to ensure availability. A valid credit card number is required for security deposit. Final payment is made the day of your delivery. Cost of additional mix will be collected the day the machine is picked up. A $100 fee applies for *PHOENIX* frozen beverage machine rental cancellations less than 3 days before the event.
Party Rentals, Wedding Rentals Phoenix, Party Equipment Rentals, Party Equipment Rental, Wedding Equipment Rentals, Rental Phoenix, Rentals Phoenix, Margarita Machines, Party Rental Phoenix, Party Rentals Phoenix, Wedding Rental Phoenix, Party Equipment, Margarita Machine, Wedding Rentals Phoenix, Party Supply, Party Supplies, Margarita Machine Rentals Phoenix, Margarita Machine, Margarita Machine Rental, Frozen Drink Machine Rentals, Frozen Drink Machine Rental
Contact Information for Our Mr. Margarita Locations